Sustainable Food Logistics
A smart urban logistics solution
The Last Mile Logistics Of The Future
---
We make tomorrow's logistics a reality today.
In Revoolt we have been transforming the last mile delivery processes for over two years, all of them under a model of sustainable transport and zero emissions.
Revoolt
43,59
tons of CO₂ saved in the last 12 months
Why choose Revoolt
Guarantee your satisfaction and that of your customers leaving the distribution in the hands of experts.
We eliminate CO₂ emissions with our sustainable multimodal fleet.
We digitize all processes so you always know what is going on.
We are digitizing agents
Work with Revoolt and you will be able to access the KIT Digital aid program of the Government of Spain.

Our clients
---
We work with supermarkets and food companies. We specialize in last mile food logistics.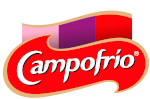 Custom quotes
---
How does it work?
Take control of all your logistics from beginning to end. Accessible, easy and digital, we tell you how:
1
A delivery order is created
---
Fill out a simple form in our platform, indicating the pick-up and delivery information. It's that easy: no phone calls, no paperwork, no label printing.
If you have an online business, you also have at your disposal our API to connect with your platform and streamline the order creation processes.
2
The delivery person picks up the order
---
Our delivery team will be at the pick-up location at the right time and will make sure that you'll add a satisfied customer to your returning customers' list. It's all registered in our platform so you'll just have to check your control panel to know the status of your ongoing orders.
Happy customer, loyal customer.
3
Our zero emissions delivery begins
---
Our sustainable multimodal fleet gets on its way.
Your client will receive a notification letting him/her know that we're on our way and will be able to follow in real time our delivery person's route.
4
Order completion and feedback
---
After receiving the delivery, your client will sign a digital delivery note that you can check online, guaranteeing that the goods have been delivered in time and in good conditions.
We will also see that your client receives a notification in his/her phone so he/she can rate the quality of the service provided and you'll see all the results in your control panel.
Professional Transparency
---
At Revoolt we trust our professionals. Therefore, our dispatchers are active members of the workforce and have employment contracts that ensure both their work and personal stability but also the quality of your deliveries.
environmental ethics + work ethics = (good service)2